Hello! This is my HD texture pack page for Super Mario 3D Land!
Psst! I also have HD texture packs for Zelda Ocarina of Time 3D & Majora's Mask 3D!
Some general info regarding this texture pack which you should read before you download it;
There are ~3700 unique textures in the game ( I have tried to dump every single one, however I may have missed a few ). Out of these textures a few hundred have been completely re-textured or upscaled to look substantially better than the original. Other textures have been left untouched until I've worked on them. The textures that I've upscaled have been so using waifu2x-caffe using these instructions by Bighead as well as Topaz Gigapixel A.I and letsenhance.io. Many filtered textures have been modified or changed entirely to look better as well. In many cases, filtered textures look worse than the original textures so that's why I've decided to leave many of them untouched until a later point.

It is very important to me that the texture pack stays faithful to the original vision. This means that I try my hardest to make new textures look like higher resolution versions of the original textures, and not like brand new textures that clashes with the original art style or out-of-place mashups.

I am completely up for suggestions, changes and submissions. You will of course be fully credited for any work you submit. These are still very early days and there is much work left to do.

The pack is scaled to 8x the default resolution , this means that ( if the internal resolution is increased in Citra ) you may be able to view some textures at a staggering 3200x1920 resolution! A lower resolution version (4x) is also available.

This texture pack will work with any custom mods / hacks of Super Mario 3D Land as long as they don't add new textures or change old ones (in that case, conflicting textures will be overwritten by one another but it will still work).

It works with all versions of the game, including the PAL/JAP/KOR versions of the game.

The total file size of the texture pack is roughly 2.53GB for the 4K version, and 617MB for the 1080p version.

Post-Processing works if you install ReShade into Citra and follow the instructions provided in the installation folder for Super Mario 3D Land HD and grants access to some great graphical enchancements like Ambient Occlusion, Depth of Field, Bloom, Tonemapping and more!

Outstanding HD logo render by Rimea#1558!
Changelog:
1.1.0 (2021-06-16):
Hundreds of new HD textures covering all parts of the game!
Focus on environment textures but also parts of the UI. This includes cobblestone walls to sandy dunes, the life counter to in-game text!
Much improved installation process. It's practically one-click and you're good to go!
Fixed numerous bugs, including the infamous "black platforms" bug, as well as Mario's discolored face and more.
Added default controller presets for multiple types of controllers, including Xbox One and PS controllers.
Improved support for ReShade. MXAO and other depth buffer dependant effects no longer flicker.
Many minor changes and bug fixes.
1.0 (2020-07-18):
Video preview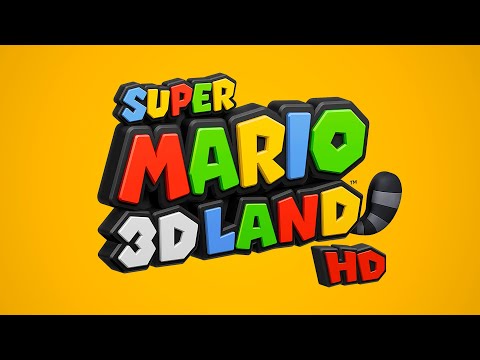 Comparison images:
Note: These comparison screenshots have been taken using the same settings in Citra (6x Internal Resolution, Linear Filtering enabled) for both with and without the texture pack enabled.
Progression: ~60% done. I focus on the most important and prevalent textures first. The UI and many environment textures have already been retextured to 4K.
Installation guide:
This guide is for windows but should be very similar on Mac and Linux.
1. Download the texture pack from the link below.
2. Download and install the Citra Emulator. Install the CANARY VERSION.
3. Extract the .png files inside the "Super Mario 3D Land HD" folder into the Custom Texture Directory for Super Mario 3D Land. Reach that easily by right-clicking the game in the games list in Citra and pressing "Open Custom Texture Folder".
4. In the Citra settings, make sure that "Use Custom Textures" is enabled in "Emulation" >> "Configure" >> "Graphics".
5. In the same menu, ensure that the "Internal Resolution" is set to a higher value than the default. Preferably 4x or higher.
6. Play the game!
If you encounter any issues with the texture pack please post them in the comments of this post, or PM them to me on my Discord server.
Enjoy!
If you want, become a Patron on Patreon and support my work! Patrons also get early access to all texture pack releases and updates!