Hello! This is my HD texture pack page for Zelda Ocarina of Time 3D!
Psst! I also have a HD texture pack for Zelda Majora's Mask 3D, Zelda: Twilight Princess, Zelda: Skyward Sword, Wii Sports, Luigi's Mansion, Super Mario 3D Land, Pikmin 1 & 2 and Super Mario Sunshine!
Some general info regarding this texture pack which you should read before you download it;
There are several thousand unique textures in the game. Out of these, several hundred have been completely re-textured from scratch in this texture pack! Many other textures have been been up-scaled using various upscaling techniques. Some upscaled textures have been modified or changed entirely to look better as well. Some textures remain completely untouched until I've worked on them since low quality textures look bad when upscaled.

The end goal is to remake every single texture from scratch.

I am completely up for suggestions, changes and submissions. You will of course be fully credited for any work you submit.

The 4K version of the texture pack is scaled to 8x the default resolution (suitable for 1440p / 4K displays). The 1080p version is scaled to 4x the default resolution, which looks great on 1080p displays and lower.

My goal with this texture pack is to enhance the original game visuals while staying faithful to the original vision. That means my textures are meant to blend in as much as possible with the old textures so the game feel doesn't change.

This texture pack is for The Legend of Zelda: Ocarina of Time 3D, which means the 3DS version only. There are no plans to port it to the N64 version currently.

The appearance of several locations has been changed to better match the tone of the N64 version. This includes locations such as the Bottom of the Well, where the blood has been restored from the N64 version as well as the final battle, which is now much darker like in the original.

This texture pack will work with any custom mods / hacks of Zelda: Ocarina of Time 3D as long as they aren't adding new textures or changing old ones (in which case, conflicting textures will be overwritten by one another but it will still work). It will work with the OOT3D Randomizer, for example.

A preconfigured version of the Citra Emulator is included with the texture pack to make the setup as easy and painless as possible. You can of course use your own installation of Citra with the texture pack as well, it should work just as well.

There is a 60 FPS cheat code available now. However, there are some severe bugs which prevents it from being a general recommendation to everyone, see more in the F.A.Q section on my website.

The pack has full support for the Free Camera Control mod, which lets you control the camera in full 360 degrees freely just like in Majora's Mask 3D and modern games.

Both NTCS, PAL and many JAP textures have been updated and all these region versions are supported. However, textures from the English version have received the most work so far.

If you don't like the way the game looks over the original version, please note that almost all post processing can be modified easily from user to user to fit your own preference using ReShade, you can make it look however you like. Press the "8" key on your keyboard while in-game to open the ReShade menu, where you can edit the post processing to your heart's content.

All my texture packs can be downloaded for free from my Patreon page, the download links are located at the bottom of each corresponding post for the version and pack you want to download. Only the latest update is exclusive to green rupee++ donors or higher for 1 month before they go public.
Changelogs:
All future changelogs will be posted on my website instead of this post, to make it easier to maintain.
Video Setup Guide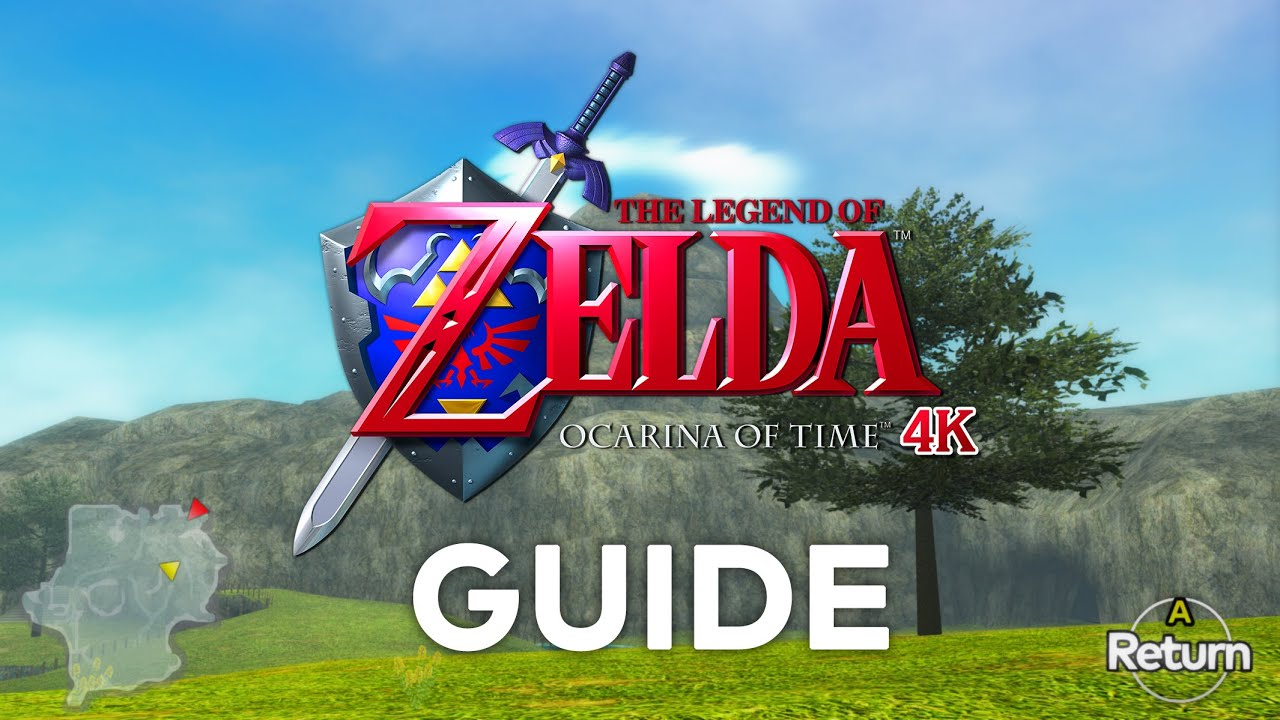 1.4.0 Update Trailer (very out of date!)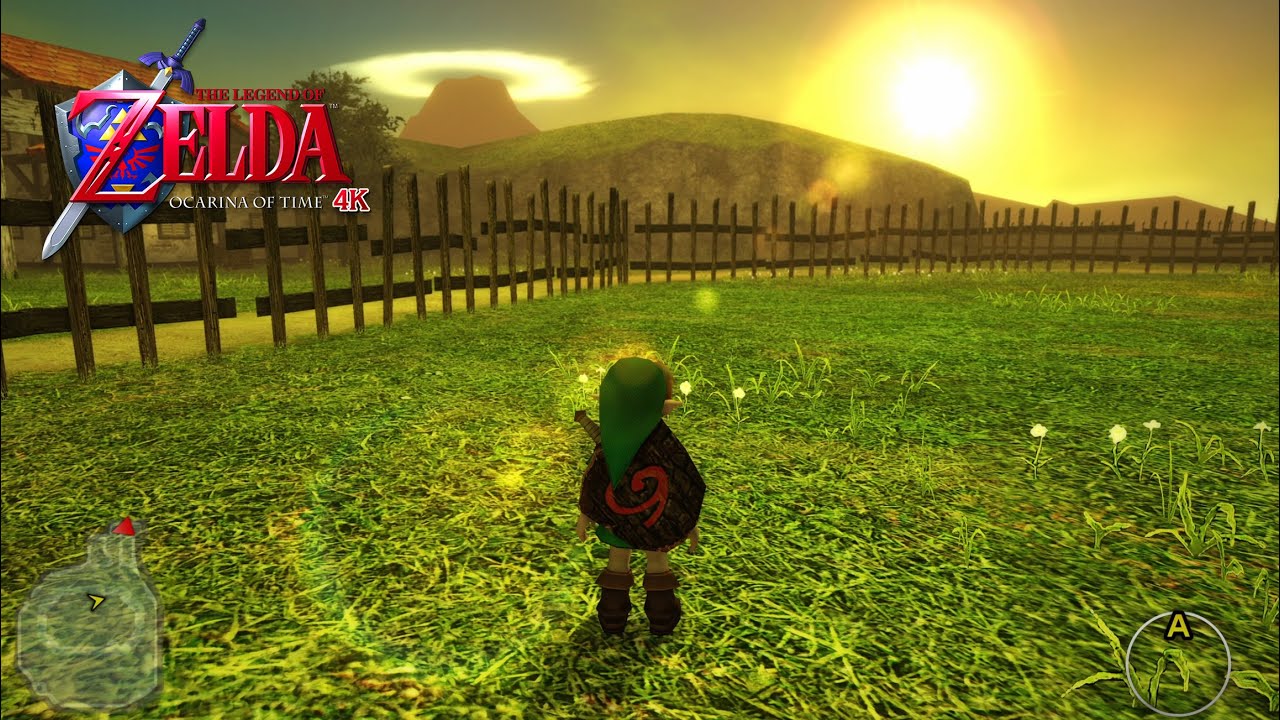 Comparison images:
Note: All comparison shots have been taken with the exact same settings in Citra with internal resolution set to 7x and Linear Filtering enabled.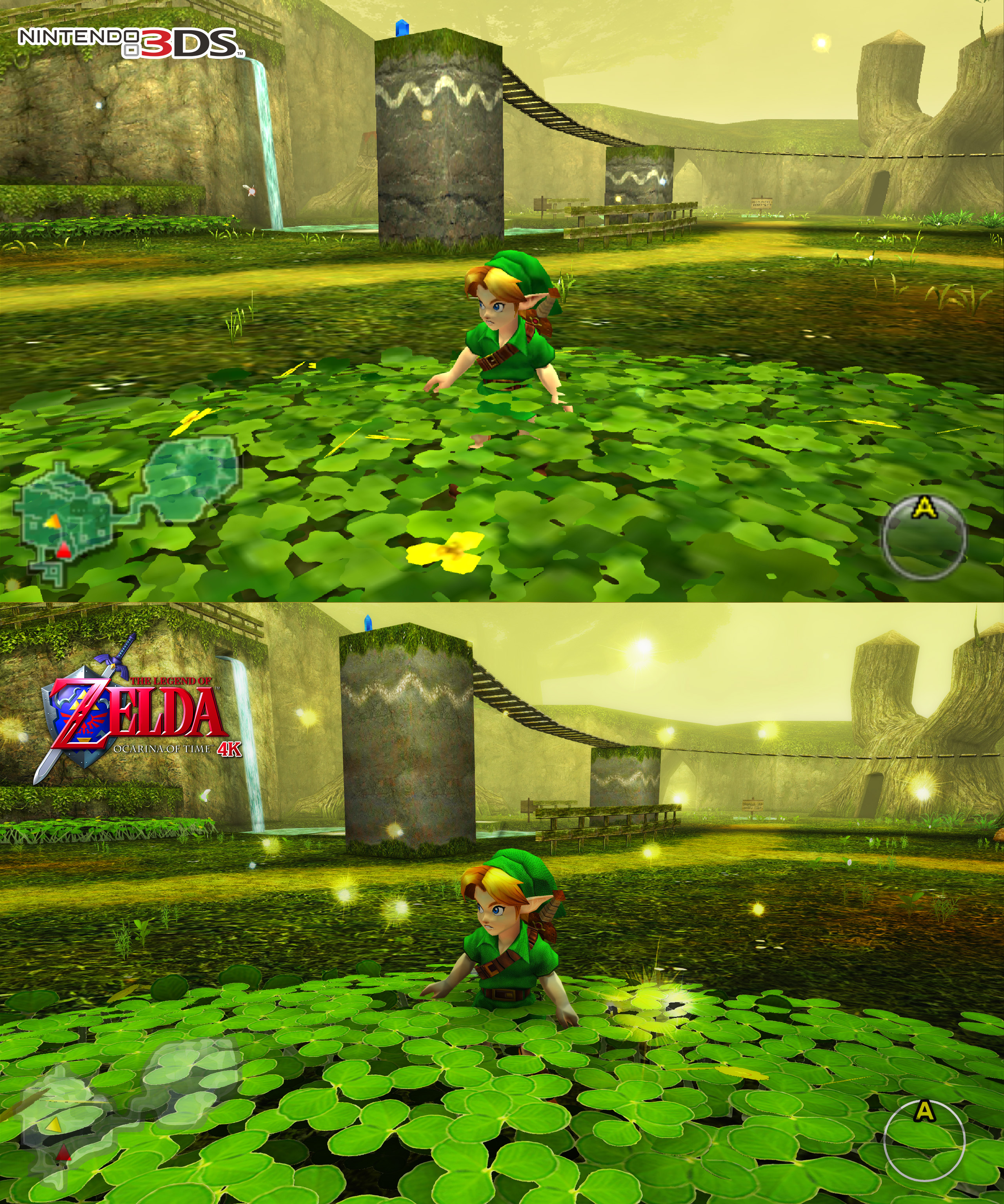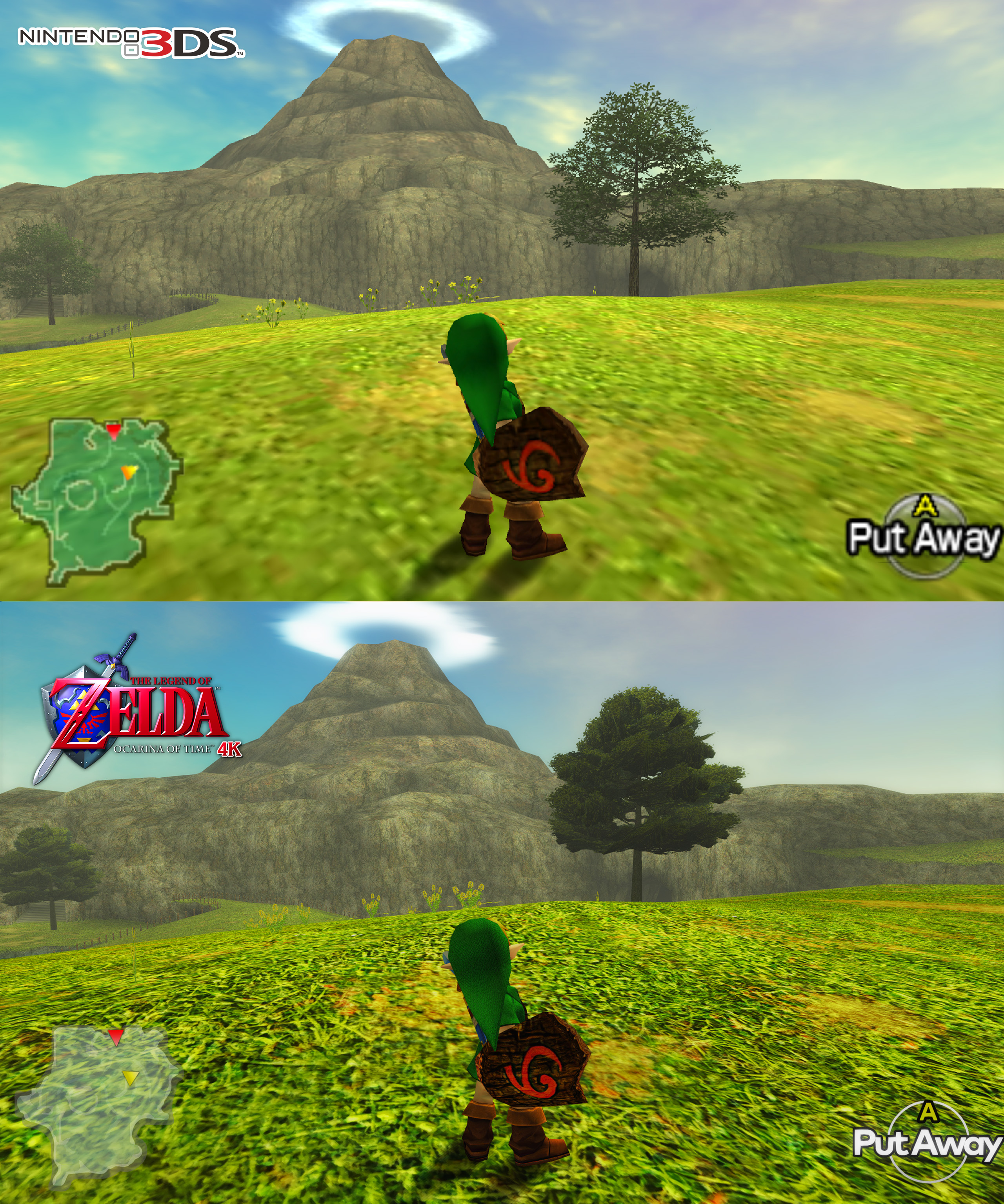 Here are some more screenshots with the texture pack activated;
Progression: ~75% done. However, it's difficult to give an accurate percentage, since the texture pack is constantly evolving and improving. Textures get remade and new features get added frequently. Since the final goal is to remake every texture from scratch, there's still a lot more work to do before I would call this project "finished".
Installation guide:
The installation is now extremely simple. Just download the texture pack and extract the folder somewhere on your PC, then open the Citra emulator using "Zelda OOT3D 4K.exe" and start the game (by loading your own dumped rom, it is NOT included with the texture pack). For more detailed or alternative installation instructions, check out the installation portion on my website here.
If you encounter any issues with the texture pack please don't post about it in the comments of this post, you won't get an answer most likely, instead send a message about it on my Discord server or on my Patreon page and make sure to check the F.A.Q first to make sure there's not already an answer to your question there!
Enjoy!
>> Download through Patreon <<
Spanish UI Pack (1.4.2) (Optional)
Download PS4 Buttons Patch 1.4.0d (PS4 Layout) (Optional)
Download PS4 Buttons Patch 1.4.0 (Normal 3DS Layout) (Optional)
If you want to, become a Patron on Patreon and support my work! You also get 1 month+ early access to updates to my texture packs, personal priority support from me and other benefits!