Issue:
Greetings.
1 Issue is that when game reaches certain point (end of "Virtuous mission") where you are suggested to save your progress(after you saved game/or not) game/citra crashes right before cutscene with game title should appear. The same issue is right in the end of the game(example in video). This game have faced the same problem in different versions of Citra on Windows and Mac. I have circle-pad mod save file and person whose video I attached doesn't. So, I guess that's not the case.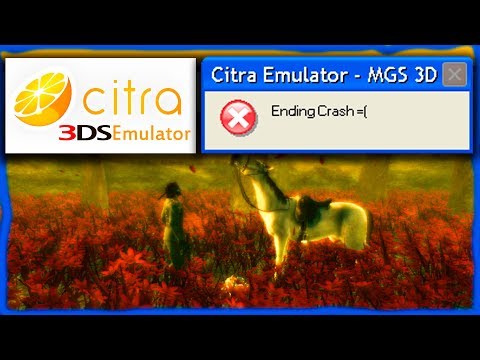 There is a workaround which actually works, but it skips important cutscenes.
(with or without circle-pad you have to press and hold/mesh "A" button, to skip all the buggy scenes, and only then game doesn't crash.
2 Issue is related only to macOS versions of Citra (including the one I took the log-file from). Graphics are constantly blinking(hardware rendering or something)
The last build that didn't have such an issue was "nightly 1230".
But overall the performance is pretty good both on macOS and Windows (with Nvidia graphics). Game can be played right through the end. Thanks for your hard work.
P.S. I have run lots of tests of this game and can provide users with cheat patches (which can boost fps) and with save files so you can have circle-pad mod available.
System Information
Operating System: macOS BigSur 11.4

CPU: Intel Core i7

GPU: NVIDIA GeForce GT 750M

Citra Version (found in title bar): nightly 1708

Game: Metal Gear Solid: Snake Eater 3D
Diagnostic Log
citra_log.txt (1.8 MB)