Issue:
Enter a description of your issue here, in full detail.
So I had set up the method of self-trading on Pokemon Y. Well, to be accurate, I was trading between Pokemon Y, my actual game, and a partial game of Omega Ruby. The Omega Ruby game was in a second copy of Citra I named Citra Portable. I followed this method: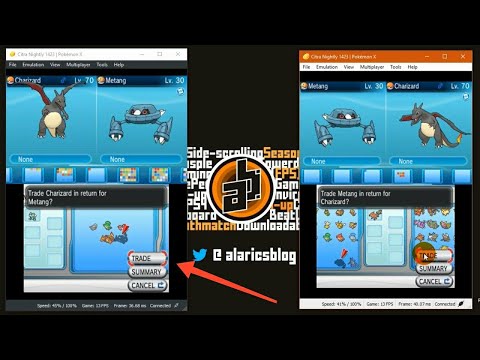 Now recently, I updated Citra Original (That's Pokemon Y, on my hard drive), to Nightly version 1763. And earlier today, I decided to take the prompt to update Citra Portable (the extra copy I put on my desktop) from 1760 to 1763.
When I did that, the start menu shortcut for Citra directed to the Portable folder. I thought for a little bit that I'd set my Y game back way too far, that I'd wrecked it. I ended up deleting the shortcut, and the Portable folder, but found the original Citra still on my drive and my Y game intact.
Except now, self-trade is broken. I followed the instructions again to recreate Citra Portable, but when I went to change Portable's Console ID, the Console ID of the original Citra changed to match.
Is self-trade just broken? Please help.
System Information
Operating System: Windows 10
CPU:
GPU:
Citra Version (found in title bar):
Game: Pokemon Y
Screenshot of Issue (include the full Citra window including titlebar):
Diagnostic Log
Upload your log file as an attachment by dragging & dropping.
In order to save a copy of the log, follow this guide:
https://community.citra-emu.org/t/how-to-upload-the-log-file/296